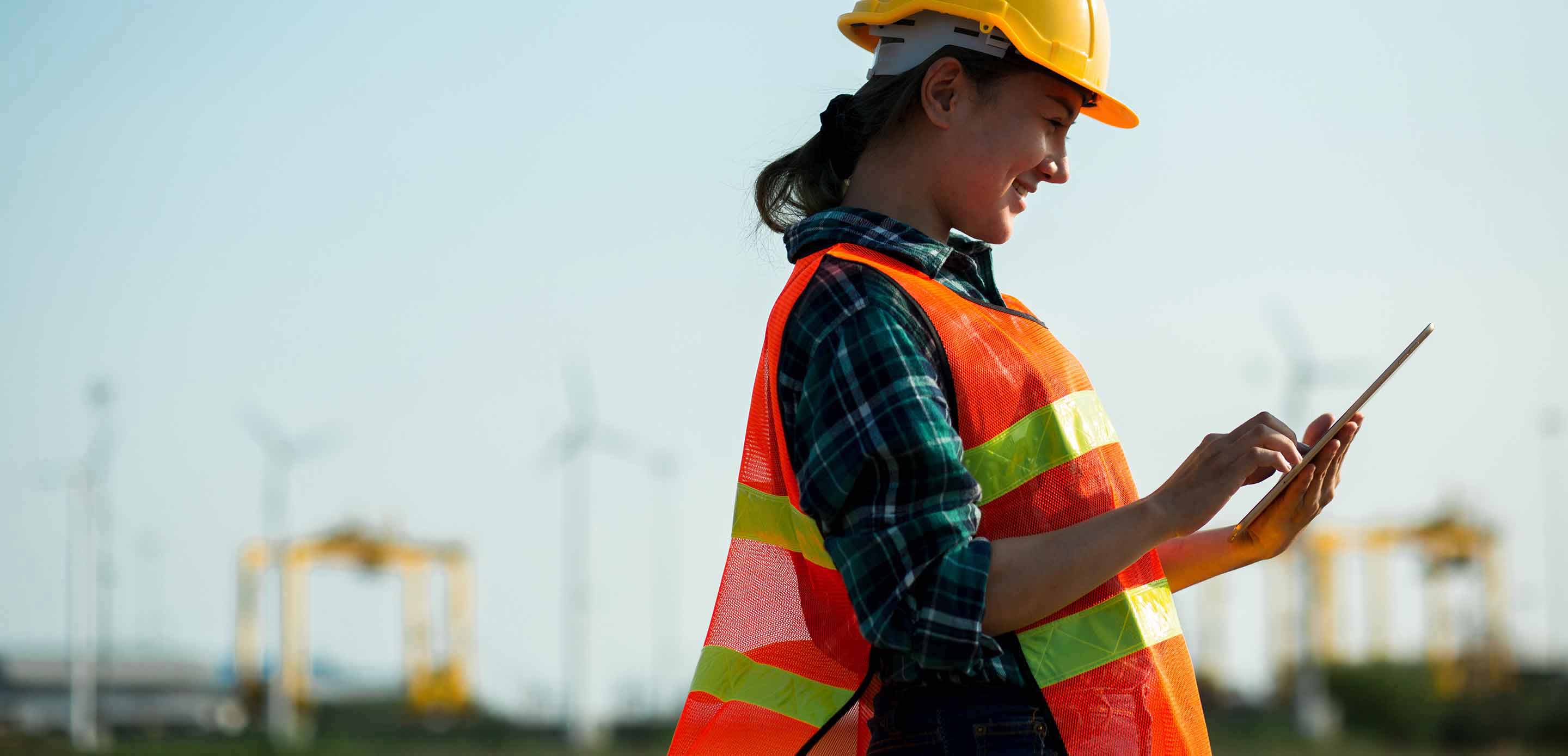 How HSBC helped Advanced Biotech begin building a more sustainable future with renewable energy
Mitigating the impacts of climate change is not only a global issue. It's a local issue that requires local action – just ask Advanced Biotech.
Like many companies, transitioning to a more sustainable future has been a top priority for Advanced Biotech for several years. That's why when they saw the opportunity to make a difference by using renewable energy to power their new manufacturing plant – they took action.
Who is Advanced Biotech?: Founded in 1993, this privately-owned New Jersey-based enterprise began by developing flavors and fragrance ingredients for a wide range of industries such as food and beverage and cosmetics.
A history of innovation: A part of the company's strategy from the beginning was to serve the natural flavors and fragrances space. This market segment represented approximately 20% of the entire flavors and fragrances industry at the time.
Fast forward to today: With over 225 employees, the company today is a leader in natural flavor and fragrance ingredients, which accounts for more than 70% of industry in the US and Europe – and 50% globally.
A smart move: According to a recent Grand View Research market analysis, the natural flavors and fragrances market is expected to expand at a compound annual growth rate from 6.3% between 2022 and 2030.
With their success, Advanced Biotech eventually began to outgrow the two New Jersey facilities where they manufactured and stored their products. So they set out to find new manufacturing facility.
The perfect location: They found what they were looking for in upstate New York that was close to major highways and railroads – essential for their needs.
As they began working on the buildout, the company decided to leverage the surrounding land for an 8-acre solar field.
Meeting sustainability goals: Advanced Biotech's initial goal was to lower their overall operating costs by powering their manufacturing plant with renewable energy.
Win-win: When they realized they would likely generate more energy than they needed, the company reached out to local officials and made arrangements to supply excess energy back to the local community.
Better yet: Sustainable capital investments like the solar project qualify for various tax incentives and accelerated depreciation, another benefit for Advanced Biotech.
The challenge: With all the plans in place, the next step was funding the project.
The solution: HSBC, their banking partner since 2015, recommended a Green Loan.
What's a Green Loan?: The purpose of a Green Loan is to help companies like Advanced Biotech finance their sustainability initiatives – sometimes at more attractive rates than traditional financing.
Why it matters: Securing a Green Loan and undertaking projects to lower carbon emissions is a good way for companies to illustrate their sustainability commitments to customers, suppliers and their community.
The takeaway: The responsibility for building a more sustainable future belongs to everyone.
In the words of Advanced Biotech: "We understand that global cooperation is needed to combat climate change and HSBC's commitment to build a net zero world economy is a mission we align with. Combined with our continued investments in biotechnology, we believe this partnership brings us closer to our long-term sustainability goals."