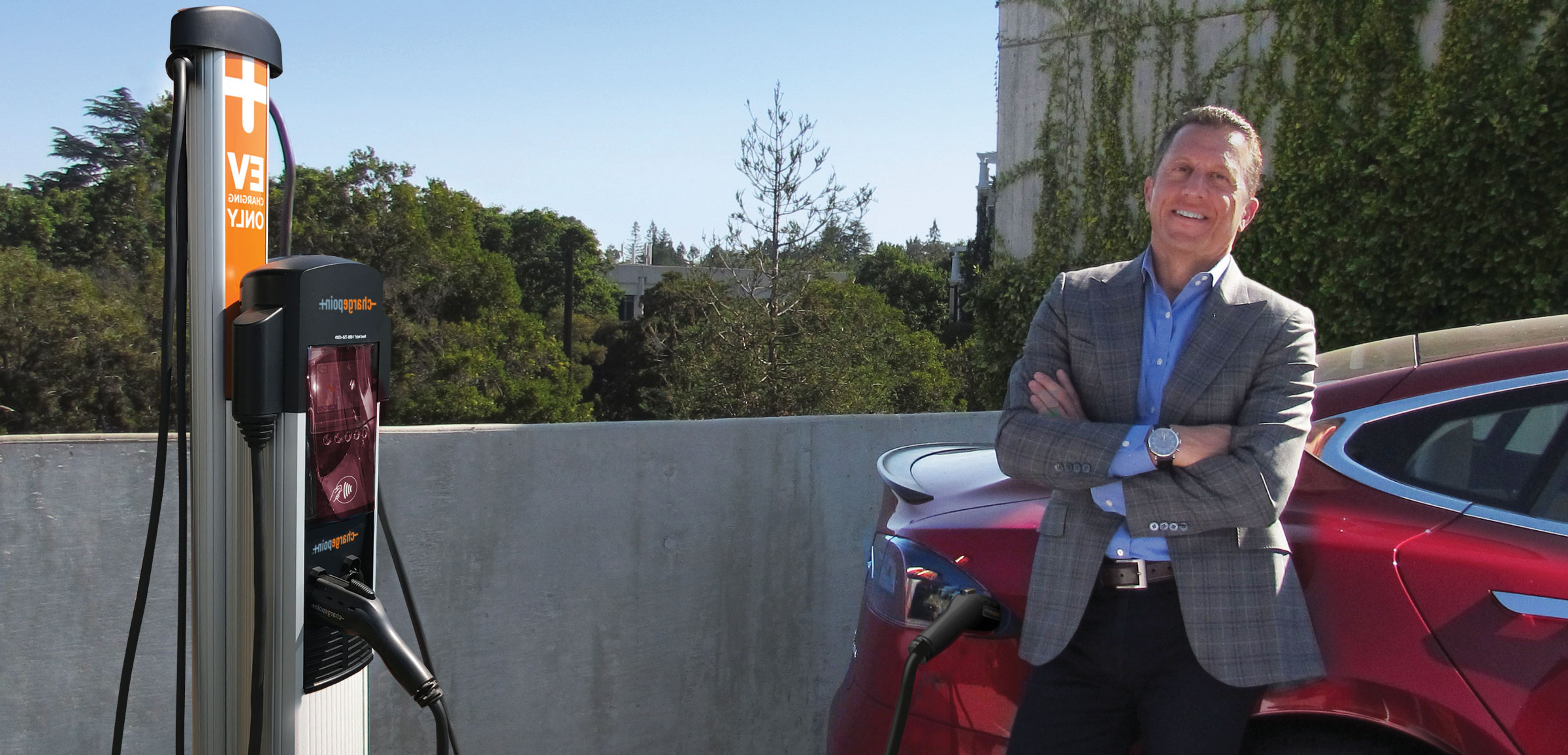 How ChargePoint is shaping the future of mobility
ChargePoint leverages HSBC's international experience to expand its electric vehicle charging network in Europe.
Widespread availability of charging outlets is instrumental in making electric vehicles (EVs) a viable option for drivers. ChargePoint, a California-based company that installs and operates networked EV charging stations, has been building this aspect of the EV market—expected to be worth US$700bn by 20261 —for 13 years. President and CEO Pasquale Romano likens the company's steady growth to training for the Olympics: putting in years of work and practice to shine during the main event. "If you want to move something that's as big as the mobility of goods and people, you have to be prepared to invest for a long time to benefit from what is an enormous business opportunity," Mr Romano says.
While legacy companies struggle with ways to make their products or services more environmentally sustainable, ChargePoint has had the visionary leadership to chisel out this new market and build up the technology and business models. In fact, ChargePoint's business model helps other organizations align their own sustainability goals. Rather than sell power, ChargePoint sells the EV charging hardware and software solutions (subscription-based) to businesses that want to offer charging to their customers. ChargePoint's network, sold as a cloud services subscription, includes everything commercial and fleet customers need to manage charging in their car parks and depots. For the driver, it's all one network visible from a free mobile app, making fuelling EVs easy and accessible; for the organization, it's a turnkey resource that can be independently aligned with the company's business and environmental, social and corporate governance (ESG) goals.
I don't want to force the concept of clean transportation onto consumers. That is not the way our business model is structured to scale with EV adoption. Using EV charging solutions should be a seamless, convenient and connected experience, and the environmental impact should be a byproduct.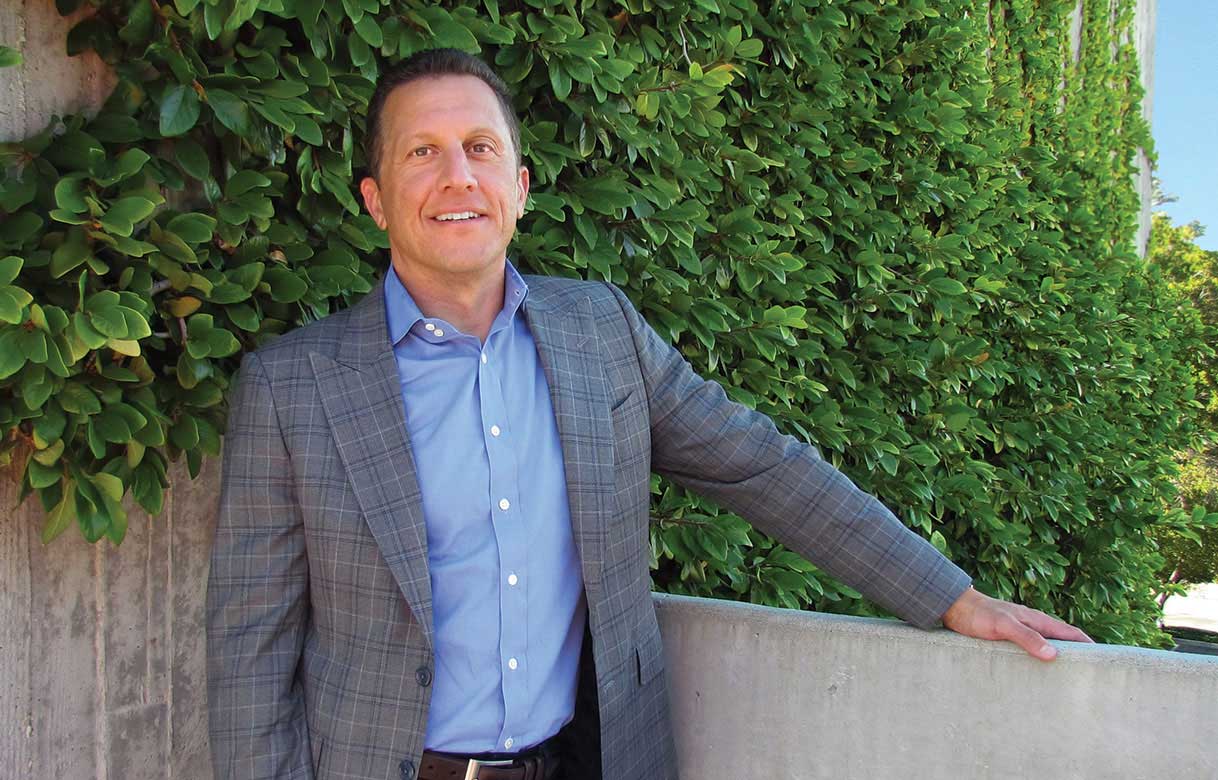 This strategy has helped ChargePoint amass some 70%2 share of the EV charging market in North America. Now, as a newly publicly traded company, it is set to broaden its expansion into Europe, leveraging HSBC's expertise in seamless global transactions and in regulations and policies of local markets to do so. "Banks and other financial institutions need to lead by example and support decarbonization because of the role [they] play throughout the economy," says Scott Pendrey, HSBC's global relationship manager of corporate banking.
"While we can reduce our own carbon footprint, given our primary activity is the financing of companies, we can have more of an impact across the entire supply chain through our customers—whether that is supporting new initiatives in the electric mobility space such as ChargePoint, or helping traditional companies that are more carbon intensive transition to a cleaner alternative."
The size of the global EV market is expected to grow at a compounded annual rate of at least 20% through the next five years.3 Despite a rocky year for traditional car sales during the 2020 lockdowns, sales of EVs continued their steady march towards capturing incremental share of the overall market. EVs accounted for 4.2% of car sales in 2020, almost double the volume in 2019 of 2.5%, with Europe displacing China in new EV sales.4 ChargePoint's growth, however, is tightly aligned to the adoption rate of EVs, and with that transition expected to happen over decades, Mr Romano sees years of ChargePoint growth ahead.
In the case of EVs, market growth acutely depends on the greater availability of electric options. Although sales of EVs have been rising, they are still a fraction of the overall market. Auto manufacturers are making greater inroads into expanding their electric offerings, but the switch to all-electric mobility will still take time.
You have to basically watch an entire industry and its supply chain retool. That takes time.
The role of governments in galvanizing adoption of EVs is essential—whether it's in the form of tax credits or business incentives that enable employers to provide EVs to employees or install charging stations at their office car parks. And now, as a traded company, ChargePoint not only has greater access to capital, but also a bigger microphone to build awareness of the planet-saving benefits of EVs and drive public demand.