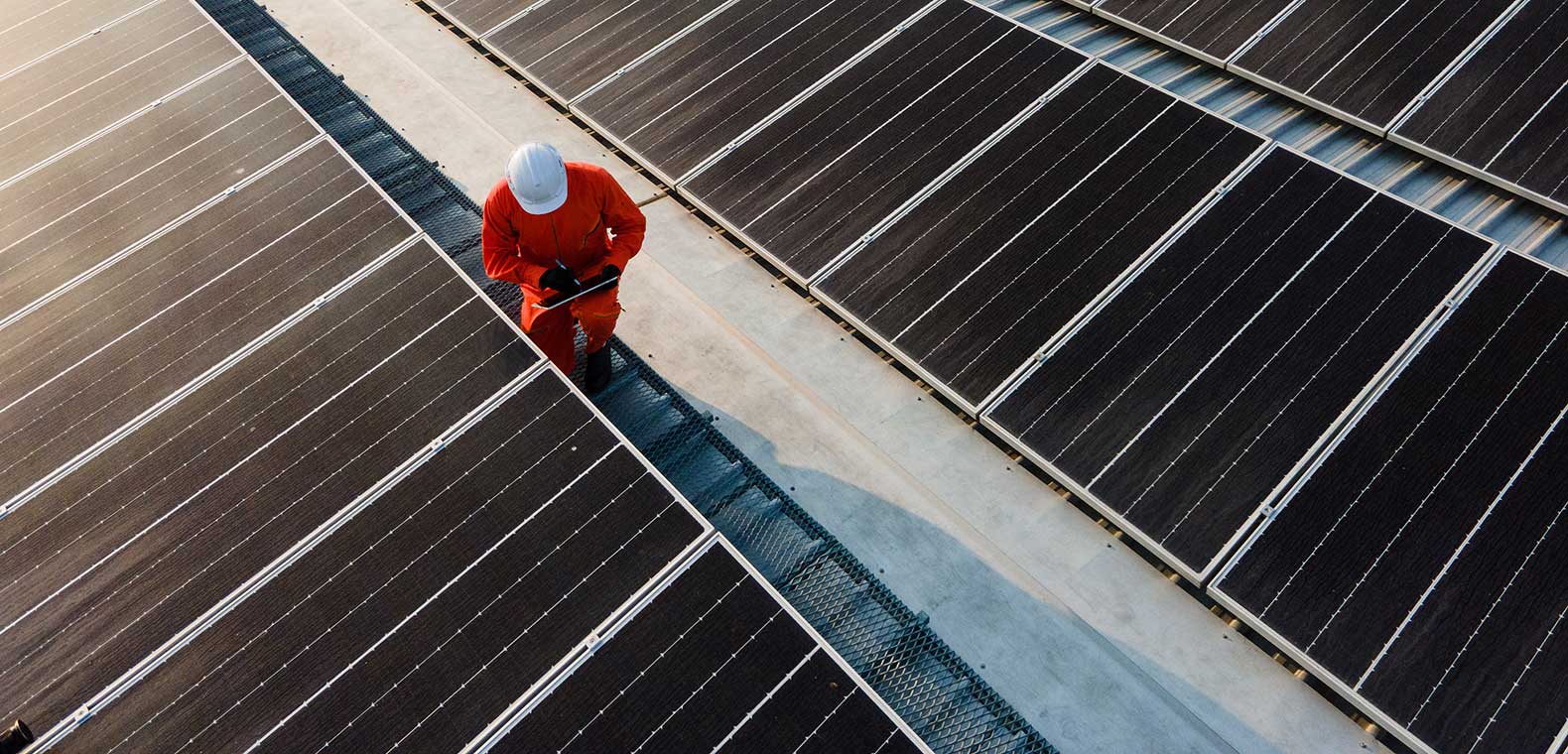 The future of the grid needs flexibility — and funding
First things first: Climate tech companies are transforming the electrical grid to better integrate renewable energy generation, increase the grid's capacity and make it more reliable.
Climate investments are surging. Startups working to combat climate change raised $87.5 billion from H2 2020 to H1 2021, according to a recent report.
Okay, but: Only 25% of these investments funded the five leading tech solutions for climate change, which include solar power, wind power, food waste technology, green hydrogen production and alternative foods.
Mobility and transportation received the largest sum of funding. Think: electric vehicles.
What this means: We've still got work to do.
The world is poised for a median global warming of 3.2°C (or 5.76°F) by 2100, according to recent findings from the U.N. climate panel.
This far exceeds the Paris Agreement's 1.5°C cap — a target necessary to avoid coral reefs dying off, more frequent severe weather events and cities flooding.
But it's not too late. The report emphasizes we must limit carbon 67% by 2030 if we want to reach the U.N. target.
The challenge: Electricity production generates the second largest amount of greenhouse emissions in the U.S., according to the EPA.
The solution: The power grid needs to be more resilient and flexible to incorporate more renewable energy.
In other words: Grid operators need new technologies to help them match supply with demand.
If not, a brownout or blackout may occur.
Energy storage and distributed energy resources (DERs) are two examples of technologies that help balance the grid.
Energy storage technology, like batteries, collects energy from the grid when there's excess supply, stores it and later releases it during times of high demand.
DERs are localized renewable energy resources. The energy generated can be used locally to power offices, manufacturing plants, homes, etc. Or it can be sold to grid operators to help balance supply and demand.
An example: Powin and Voltus are two companies paving the way to a more flexible grid.
Powin provides battery arrays that house excess energy supply until there's an uptick in demand. The goal is that no energy ever goes to waste.
Voltus connects DERs to the grid, helps owners of DERs better understand their energy use and allows the owners to sell power to the grid.
What you're missing: Climate tech companies couldn't make these advancements without capital and international support.
Take note: The 2021 World Energy Outlook report states, to avoid the worst of climate change, clean energy and infrastructure will need $30.3 trillion by 2030.
HSBC, a global bank, equips climate tech companies with the resources needed to achieve a net zero future.
Here's how: HSBC not only provides financing to accelerate these initiatives early on, but it also dedicates the necessary resources and expertise needed to scale globally.
HSBC knows all the big global players. It has capabilities in 65 countries and a vast international client network.
HSBC is just getting started. It has committed up to $1 trillion of finance and investment to help customers achieve sustainability goals by 2030.
$250 million will go toward venture growth finance, specifically to drive the agenda on climate tech.
Created in partnership with Axios' Smart Brevity Studio.