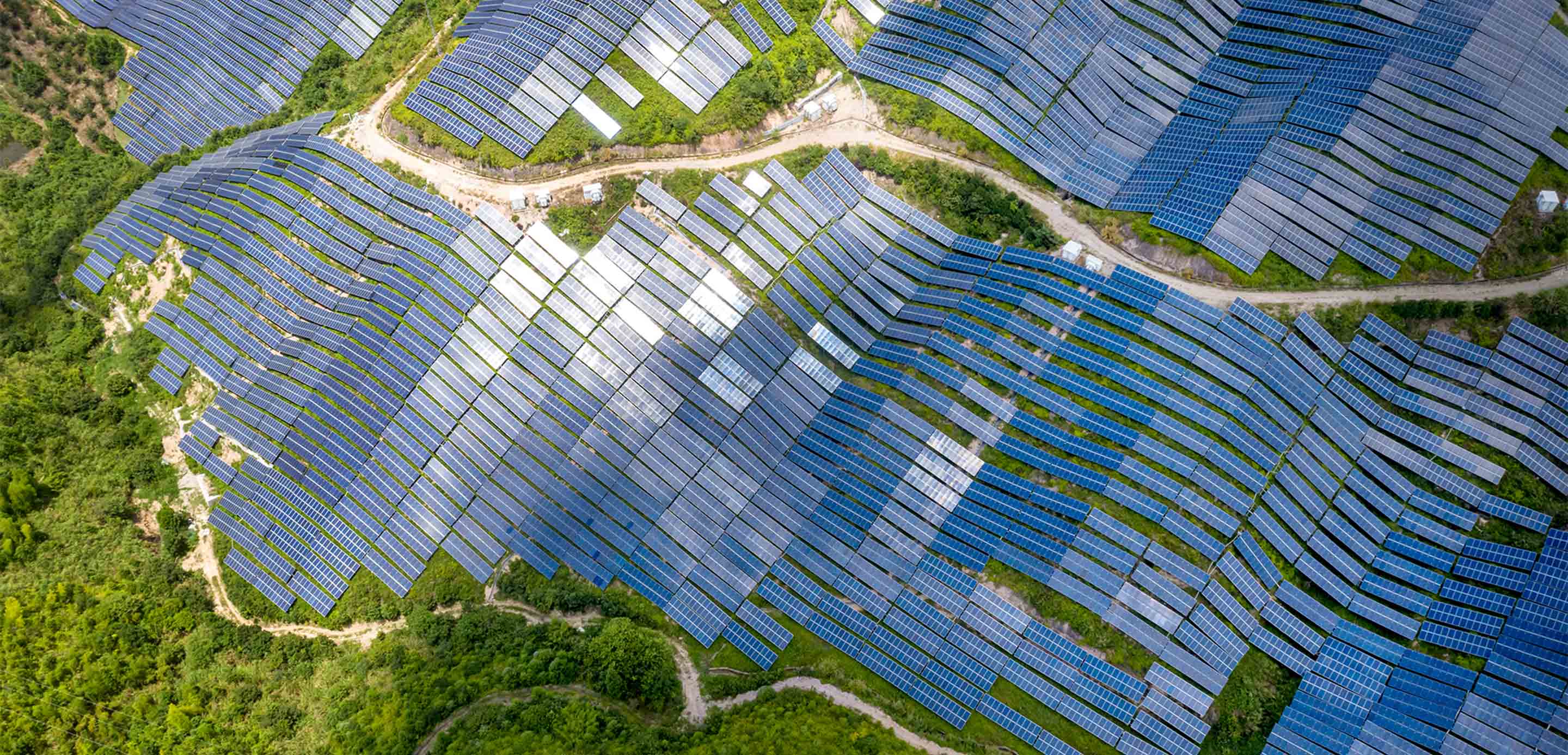 Sustainability

Sustainable Supply Chain
Supply chain
Walmart Spurs Suppliers to Cut Carbon With Special Finance Terms
A supply chain finance program with sustainability goals for suppliers via HSBC helps Walmart cut Scope 3 emissions.
The toughest nut to crack for many corporates committed to reducing their carbon footprint is so-called Scope 3 emissions generated by their suppliers. To address the challenge and encourage its suppliers to cut carbon, NeuGroup member Walmart established a sustainable supply chain finance (SCF) program with HSBC through which companies can access better pricing than available in traditional SCF offerings. To qualify, suppliers have to meet sustainability criteria established by Walmart.
Walmart's Chrissy Britton, senior manager of Project Gigaton (explained below), and Alejandro Saenger, a senior director in Walmart treasury, recently described the retailer's sustainable SCF program at a session of NeuGroup for Sustainable Supply Chain and Risk Management. They were joined by Solange Vazquez, head of the consumer and retail sector for structured trade solutions and sustainable finance sales at HSBC, Walmart's banking partner for the sustainability program and sponsor of the session.
"We know that suppliers need capital to grow and operate their businesses," Mr. Saenger said.
"Providing access to financing and offering competitive pricing is a way to make it more affordable and accessible for them to pursue sustainability."
Walmart also uses sustainable SCF to promote diversity among its suppliers by offering attractive pricing to minority-owned companies. In 2021, it created an early payment program in partnership with C2FO, a fintech that provides certified diverse and minority suppliers access to reliable funding sources. HSBC was the first bank to join this initiative as a funder.
The big picture. Walmart's sustainable SCF program is one element of an enterprise-wide effort aimed at encouraging suppliers to reduce their emissions through a platform called Project Gigaton, launched in 2017. The goal is to reduce or avoid one billion metric tons (a gigaton) of greenhouse gases from its global value chain by 2030. Supplier participation in the voluntary program has grown from a couple hundred to over 5,000, representing 75% of the company's US sales.
"It's grown hugely, it's been very successful," Ms. Britton said, adding that the company is three-quarters of the way toward its one gigaton goal.
How it works. Walmart turned to leading environmental NGOs to develop calculators to help suppliers find specific ways to decarbonize and then measure their progress, which they report on annually. Walmart keeps vendors engaged with the effort through a recognition program where suppliers can achieve "Sparking Change" and "Giga-Guru" status by meeting certain goals.
"This recognition is granted by the buyer," HSBC's Ms. Vazquez explained. "HSBC links this rating to the financing pricing, so both the diverse suppliers and the green sustainable suppliers have an awarded pricing, which is better than the standard financing pricing. The objective is to incentivize suppliers to qualify and get recognized."
That includes publicity. "When we provide the financing to these sustainable suppliers, it comes with a press release and a communication to the market that Walmart is doing this, for stakeholders, customers, to know about it," she added.
Keep it simple, start small. Companies looking to set up sustainable SCF programs should be clear about what they are trying to accomplish, Ms. Britton noted. "Being clear with what action you're trying to drive within the supply chain is the foundation," she said. Other advice from Walmart includes:
Strive to keep the process simple for suppliers. Walmart wants to drive actions, not just add to reporting burdens. For example, suppliers can use their responses to CDP (formerly the Carbon Disclosure Project) directly to report into Project Gigaton. "That saves some time, they only need to report once."
The credibility of programs is key and enhanced by working with third-party NGOs. "Have a credible program so you can report externally and have credibility with suppliers within the value chain," she said.
Start small with realistic goals and build gradually, focusing on what will drive participation in the program. "Finding a starting point and scaling from there—the positive impact multiplies," she added.
"Don't wait to have the perfect sustainable framework to start sustainable supply chain finance discussions with bankers," Ms. Vasquez advised. "And don't let the IT scare you—we can find ways to make it manual at the beginning, start with a pilot. To move the needle, sometimes you need to start small."

HSBC, one of the world's largest trade banks and a leader in sustainable SCF, said it has a local presence in more than 60 markets, including locations where many suppliers are located, such as Vietnam, Mexico and China.
Handling suppliers that say no thanks. One NeuGroup member starting a sustainable SCF program said, "We're just trying to figure out how do we react when a supplier straight up says 'no thank you, I don't want to provide this information, not interested in participating.'"
Walmart's sustainable SCF program is optional to suppliers, and they decide if they want to benefit from it or not. Those that don't join sustainable SCF programs are not penalized; they just don't have access to the preferential rates. "Standard suppliers have the option to either do something to become sustainable and access better pricing or stay where they are," Ms. Vasquez said.
Walmart's Ms. Britton said it's important that the request to join a sustainable SCF program come from the right contact, at the right level, within the organization and that follow-up conversations follow an "optimized communications strategy."
Walmart's CEO, for example, has held sessions with large suppliers to get them on board and aligned with the company's sustainability goals, she noted.
One size doesn't fit all. While many companies, such as Walmart, start with traditional SCF offerings and then carve out sustainable SCF programs, others start with sustainability programs and then add standard options for suppliers, Ms. Vazquez said. "Each company has a different journey."
Multinationals also have the choice of whether to include their entire global supply chain or just offer sustainable SCF programs to US suppliers initially. They also need to decide whether to focus on both environmental and social goals or just one.
In response to a member question, Mr. Saenger said the company's sustainable SCF program did not include extending payment terms, a typical feature of traditional plans that can improve the corporate's working capital.
"Buyers like Walmart can offer an early payment financing solution to their suppliers without a payment terms extension, just to give them access to the financing," Ms. Vazquez said.
Raising the bar. Walmart has twice raised the requirements to achieve "Giga-Guru" status to motivate suppliers to keep taking action and help ensure the program does not become a check-the-box exercise.
"We have tried to continue to send the signal that this isn't a participation award or trophy, it is a recognition of climate leadership," Ms. Britton said. "And so with that, we're going to raise the bar continually; it is continuous improvement to stay with us as climate leaders as we move forward and the urgency for action keeps growing."
In the United States, deposit products are offered by HSBC Bank USA, N.A. Trade Finance products are non-deposit products and not-FDIC insured.