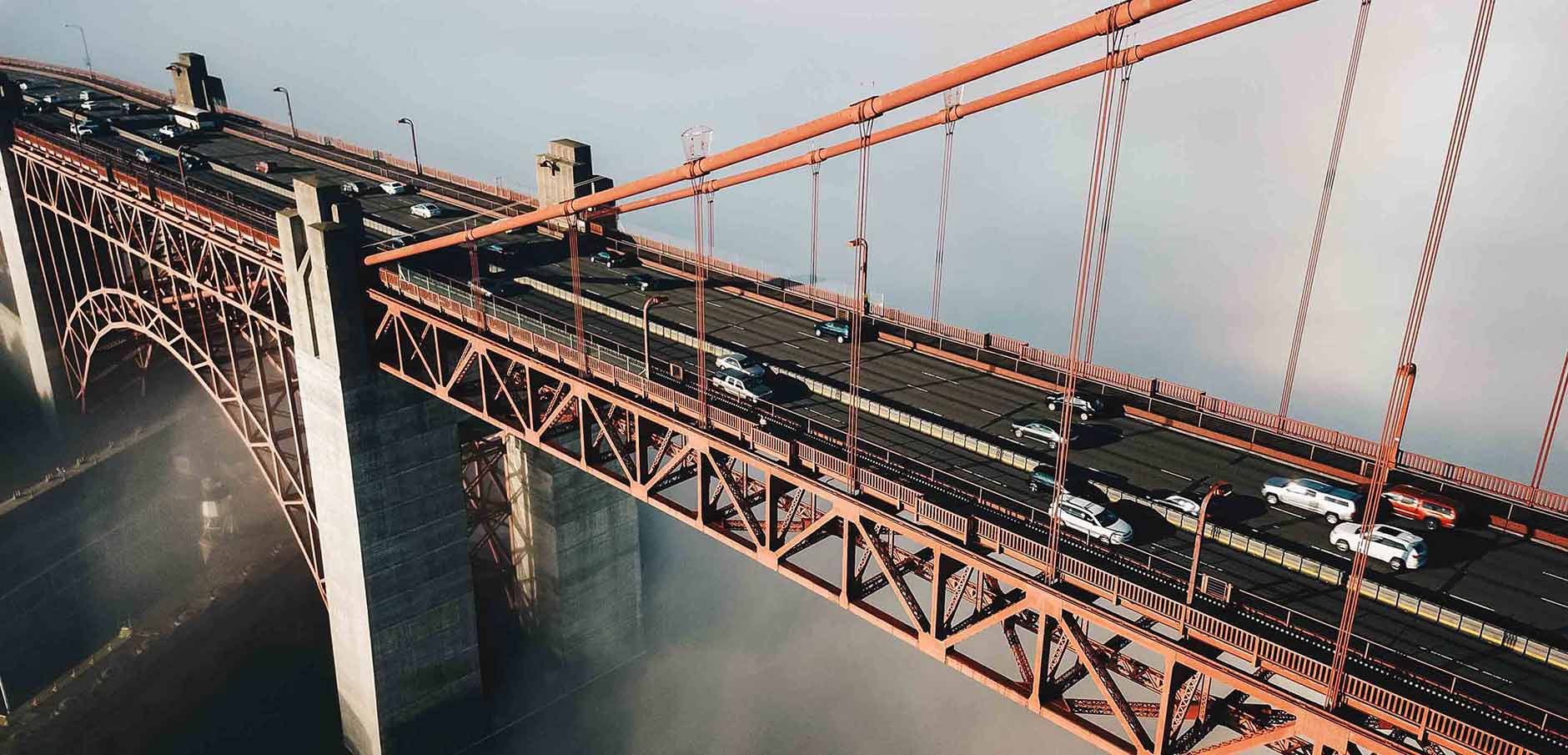 Growing my Business

Enable Growth
Expanding Abroad
HSBC's centralization support helps PageGroup and its subsidiaries manage big decisions
PageGroup – a large multinational company – has moved to a centralized treasury model as part of its "One Global Finance" vision, and HSBC has been integral to its success. Learn more below.
PageGroup started in the United Kingdom in 1976 as a two-man operation. Today, the recruiting company has more than 8,000 employees and a network of offices across the globe. The company prides itself on combining local knowledge with global expertise to provide a range of specialized services to both employers and candidates. And it does it all with just a five-person treasury department.
The challenge
"We were going through a centralization process for all of our head office functions, to make sure that we were supporting our business in the right way," said Joanna Bonnett, Head of Sustainability and Group Treasury at PageGroup. "For us, a centralized treasury team was the best way to serve our internal stakeholders and our external suppliers in every region we operate. It was part of the "one global finance" vision that our CFO had."
PageGroup's centralization began with shared service centres (SSCs) in different geographies, but the organization is not big enough to have a treasury expert in each of the different SSCs.
As the company grew, it needed a global banking partner to ensure that its treasury functions were well-supported in every region and could overcome language, timezone and documentation challenges.
"When we started expanding, we actually only had two people in treasury. Even though that's doubled, we're still a very small team catering for a very large number of diverse countries," explained Bonnett.
In addition, PageGroup's regional SSCs weren't necessarily located in the business regions they support. The Latin American SSC deals with the Mexican business, for example, and the US business is supported by an SSC in the UK. They also have a mixture of global and regional support across the functions, so depending on what is required, they may even need to go to someone in Barcelona for a report about South America. It is a highly efficient model but quite unusual.
PageGroup wanted to have streamlined banking terms and criteria in place across all of its jurisdictions, offering the same notice period and pricing, the same agreement on accessing banking portals, and all signed off by the finance team at headquarters.
"We have four central signatures. We wanted them across every single banking document globally, just to make our life easier, so that when we need to update things, we don't need to find the local director. We wanted to make sure that this worked from a group perspective," explained Bonnett.
But, of course, regulations around that kind of documentation can vary enormously from region to region, occasionally requiring local notarization or local signatures. HSBC was able to communicate PageGroup's requirements to local HSBC businesses, while also helping the treasury team navigate the local nuances.
"We were moving from an organisation that was very decentralized, that had decentralized processing, payroll, collections, etc. into a centralized organization and we wanted to ensure that we were able to retain full control," said Bonnett.
The solution
PageGroup needed a global bank that could support them on a regional and international basis, and adapt to their structure and requirements.
"When we spoke to Daniela Menghi, US Co-Head of Coverage at HSBC for International Subsidiary Banking, she shared our vision of a single point of contact for us right across the Americas. It didn't matter if we needed her to engage with our UK SSC for transactional issues or our Argentina SSC for Latin America issues, she gave us full coverage all the time," said Bonnett.
Via Mike Hodges, Director & Deputy Head of the HSBC London and South Large Corporate coverage team in the United Kingdom, who looks after PageGroup on a global basis, HSBC was able to support all PageGroup offices and teams, utilizing its wider team on the ground, so that PageGroup was informed about challenges and opportunities in every one of their locations. The bank even seconded an associate director to work in PageGroup's offices for enhanced support, and spent time at the office getting to know the recruitment business to better understand how it could support decision-making.
It wasn't just at the implementation or the sales pitch, HSBC has been there at every point and that continuity of regional control and local support is highly valued by us.
The support
HSBC has a long history with PageGroup. Its subsidiary, Midland Bank, gave the company its first round of financing. And today PageGroup remains a highly valued client as HSBC is able to grow with the company and support its needs across languages, timezones and local legal criteria.
HSBC and PageGroup's communication and partnership have been vital in their relationship. Bonnett feels that HSBC is there for them today, but will also be there five years into the future, and that PageGroup is a valued client.
"All of these processes are challenging, whether you're constrained by timezone, or volume of documentation, or whatever. The way that HSBC and PageGroup overcame that was by truly working together, being collaborative and transparent. That was vital," said Bonnett.
Helping Global Subsidiary & Parent Companies
Our geographic footprint spans over 50 countries giving you access to a truly global network.